jeffwebster.com.au



---
Jeff Webster is one of Australia's leading power boat journalists. During the past 35 years Jeff has tested hundreds of boats, and written countless boating and fishing articles. A specialist in power trailerboats, secondhand boats, and small boat fishing, Jeff has edited a number of titles - including Trailerboat Fisherman (1988 - 1993) and Fishermen & Boatowner (1994 - 1995).

In late 1995, Jeff went out on his own and began publishing his own magazines. His first publication, Secondhand Boat Secrets, was a resounding success as it broached a segment of the market that mainstream monthly boating titles had ignored. Secondhand Boat Secrets (164 page Collector's Edition now available) is now regarded as the "bible" among used boat buyers.

In recent years, Jeff Webster has concentrated on establishing a series of different "one-off" style trailerboat buyer's guides. In addition to the publications highlighted on this website, Jeff has produced the previously mentioned Secondhand Boat Secrets (1st, 2nd, & 3rd Editions), the Top 100 Secondhand Trailerboats (1st & 2nd Editions), Fitting Out For Sport Fishing, and the Bream & Barra Boat Guide. Unfortunately, these publications are no longer available.

During the last ten years, Jeff has also freelanced for the respected magazines, Fisherman & Boatowner, Freshwater Fishing Australia, Sport Fishing and Trailer Boat.. Jeff has now joined the Carsales Network as a freelance boat tester/journalist for leading marine website Boatsales.com.au.

---
PUBLICATIONS
PUBLICATIONS
Secondhand
Boat Workshop

Secondhand
Boat Secrets
Fish & Family
Boat Guide
Fitting Out For
Bay & Coastal Fishing
Fitting Out For
Lake & River Fishing
About The Author

Jeff Webster lives on the Gold Coast, Queensland with his wife Helen, and two children, Courtney and Luke.

Secondhand
Trailerboats

Secondhand
Fishing Boats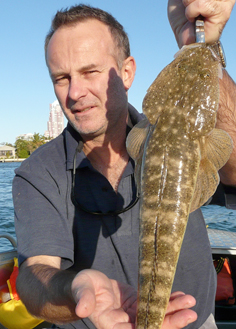 TRAILERBOAT
BUYER'S GUIDE